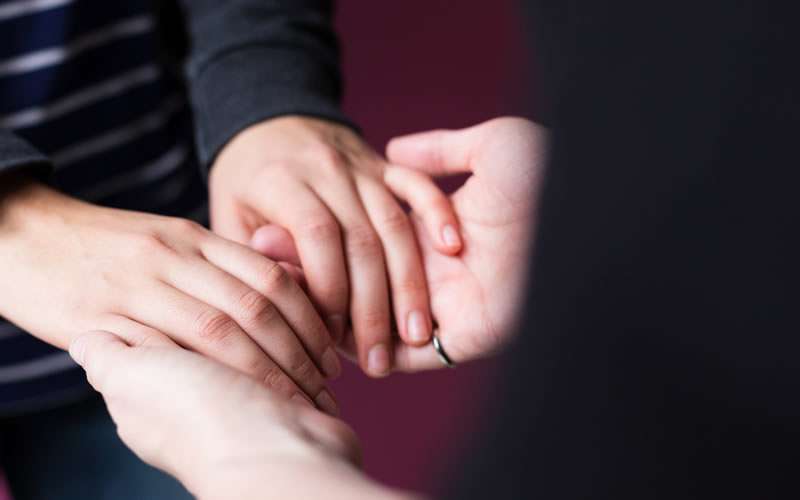 Bismih Ta'ala.
Even the best of relationships will have difficult times. There may be various reasons for this, for example, loss of a job, death, illness, or just not enough rest. At these times it is so important to try your best to communicate with love and an approving attitude. We need to understand and accept the fact that we and our partners will not always be perfect. By learning and putting into practice how to communicate or speak to your partner successfully in even smaller times of upsets, it will then become easier to deal with bigger problems when it crops up.
Some simple examples are given below for your learning and practicing. When your husband arrives late, when you ask him "How could you be so late ?" The message he gets is "There is no good reason for you to be late. You have no responsibility at all. I would never be late." And when he tries to explain, "There was a lot of traffic on the road." Or " You can't always expect me to be on time." What she hears him saying is "You are just getting upset. My work is more important, and you are too demanding."
In the same scenario above just look at a different way of asking and replying. When he is late if you say these, " I really don't like it when you are late. It is upsetting me. I would really appreciate if you call me and say that you are getting late." He would then reply, "I am sorry I upset you. I will remember to call you the next time I get late." Most important thing is to just listen without explaining much. Try to understand that she has been waiting for you all day and make her feel cared.
Let us take another example. When a husband disappoints a wife, she says "How could you do this ? or "When will you ever learn." The message he hears is "There is no reason why you should do this to me. You are an idiot. You cannot do anything right. I will not be happy until you change." Then, when he tries to explain in this manner, "Hey, it is not such a big deal. I did not know what you mean." What she hears is, "if you are upset, that your fault. You should be more flexible. I don't have any empathy for you"
This can be changed into a positive communication by asking the question in a more acceptable way such as. She could say, "I don't like being disappointed. I want you to know how it feels to me when you do such things." Then he would react by saying, "I understand that I disappointed you. Let's talk about it. How did you feel..?" Let her talk. Give her a chance to be heard, and she will feel better. After a little while, tell her, "How do I support you now. Please let me know what you need."
Similarly, there are so many ways to ask questions by which you will not hurt you partner in times of disrespecting your feeling, forgetting something which you told him to bring, when he is in a hurry and you get late, when you feel unsupported, etc.
You may think by arguing and fighting you will teach him a lesson or vice versa. But remember with every fight you are getting more and more distanced. The rubber band may just break when it reaches a point of no return.
(To be continued, Insha Allah)